Welcome
Founded in 1962 by Thomas G. Smith, P.E. Smith Pump Company, Inc. has grown to become a leader of sales and service in water, wastewater and industrial markets. Our biggest asset is our people. They have been trained in the proper application of mechanical, electrical, and instrumentation equipment for the water, wastewater and industrial markets. Our service department has the expertise and facilities to handle any problems that may arise. We supply quality equipment with on-time delivery that will meet or exceed your expectations the first and every time.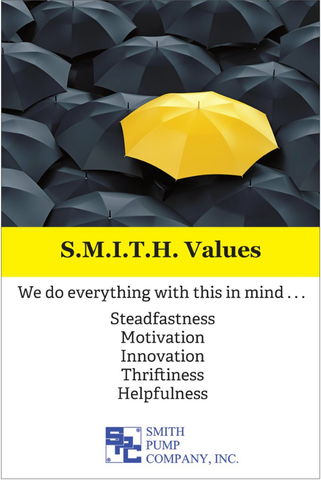 S.M.I.T.H. Values.
 We do everything with this in mind...
Steadfastness
Motivation
Innovation
Thriftiness
Helpfulness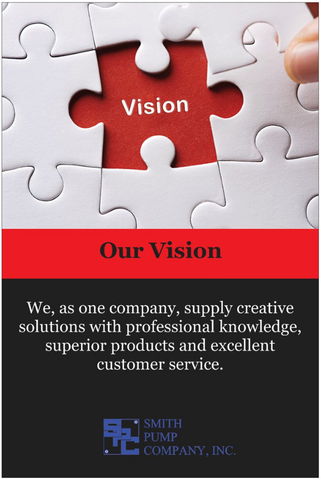 Our Vision.
We, as one company, supply creative solutions with professional knowledge, superior products and excellent customer service.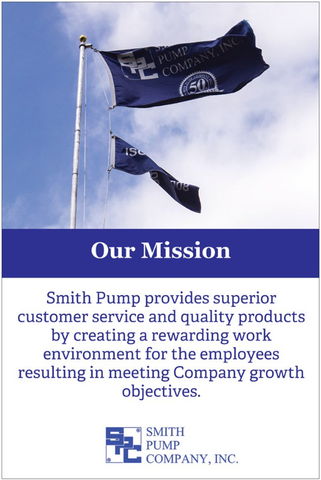 Our Mission.
 Smith Pump provides superior customer service and quality products by creating a rewarding work environment for the employees resulting in meeting Company growth objectives.
Smith Pump Company is a diverse organization that was built to handle just about any shop process that is required in the centrifugal pump business. The facilities have bridge cranes and fork lifts to efficiently move components from place-to-place inside or outside.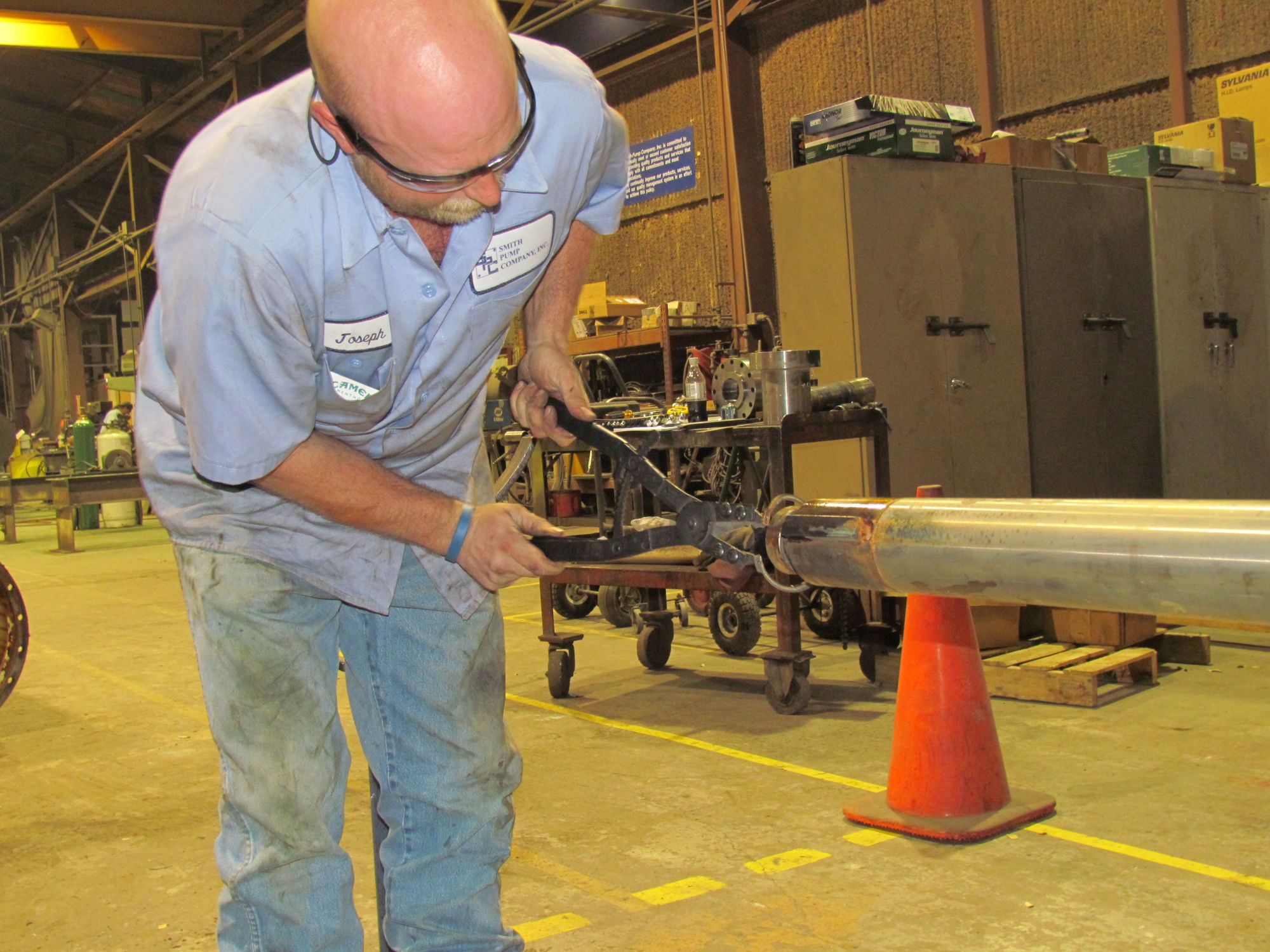 Smith Pump Company has the personnel, experience, tools, and shop facilities to teardown, inspect, evaluate, recommend, and repair virtually any size centrifugal or diffuser pump.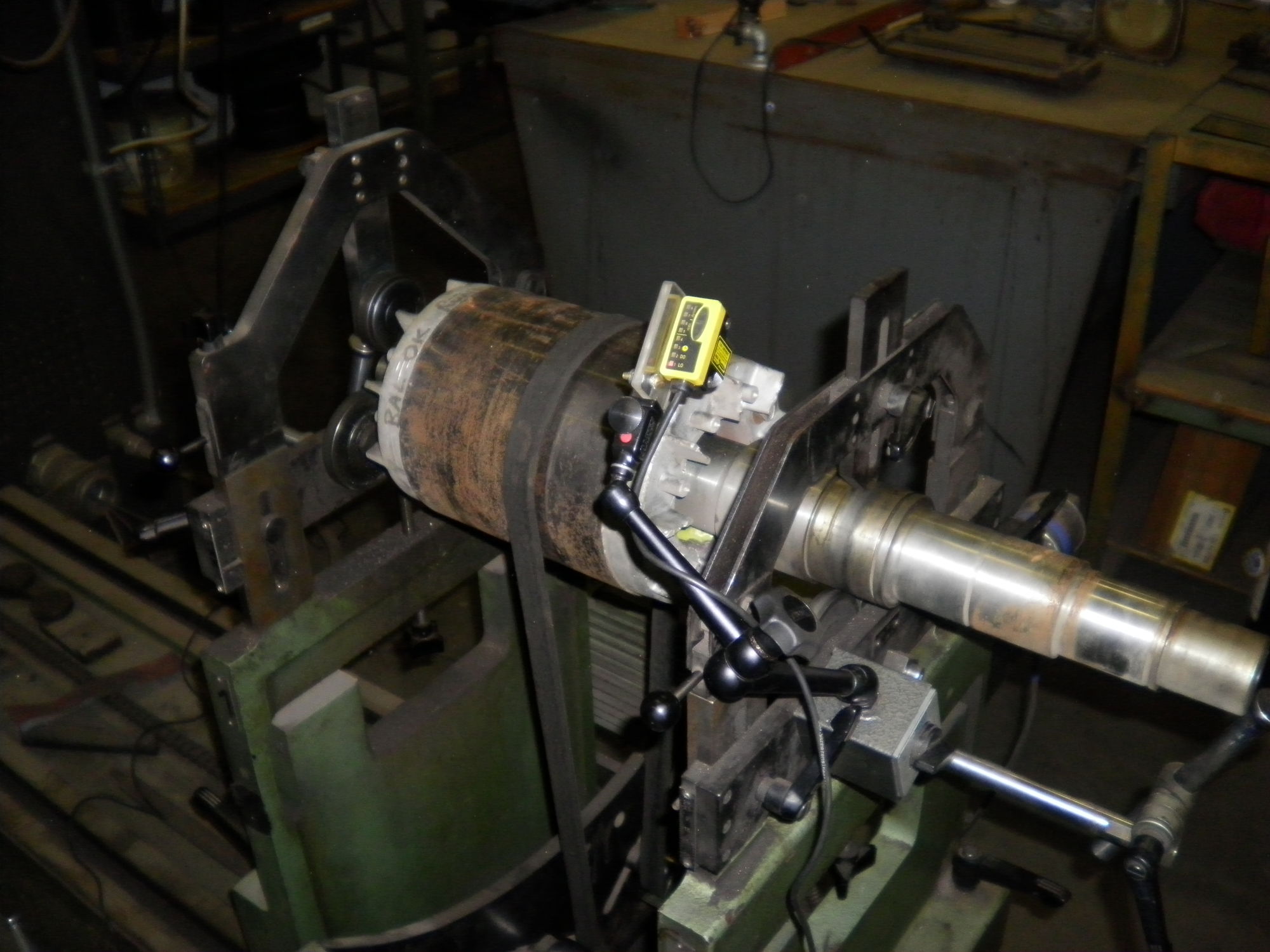 The Fort Worth facility is equipped with the ovens, winders, dip tanks, and equipment to teardown, inspect, and rewind small to medium size AC induction motors.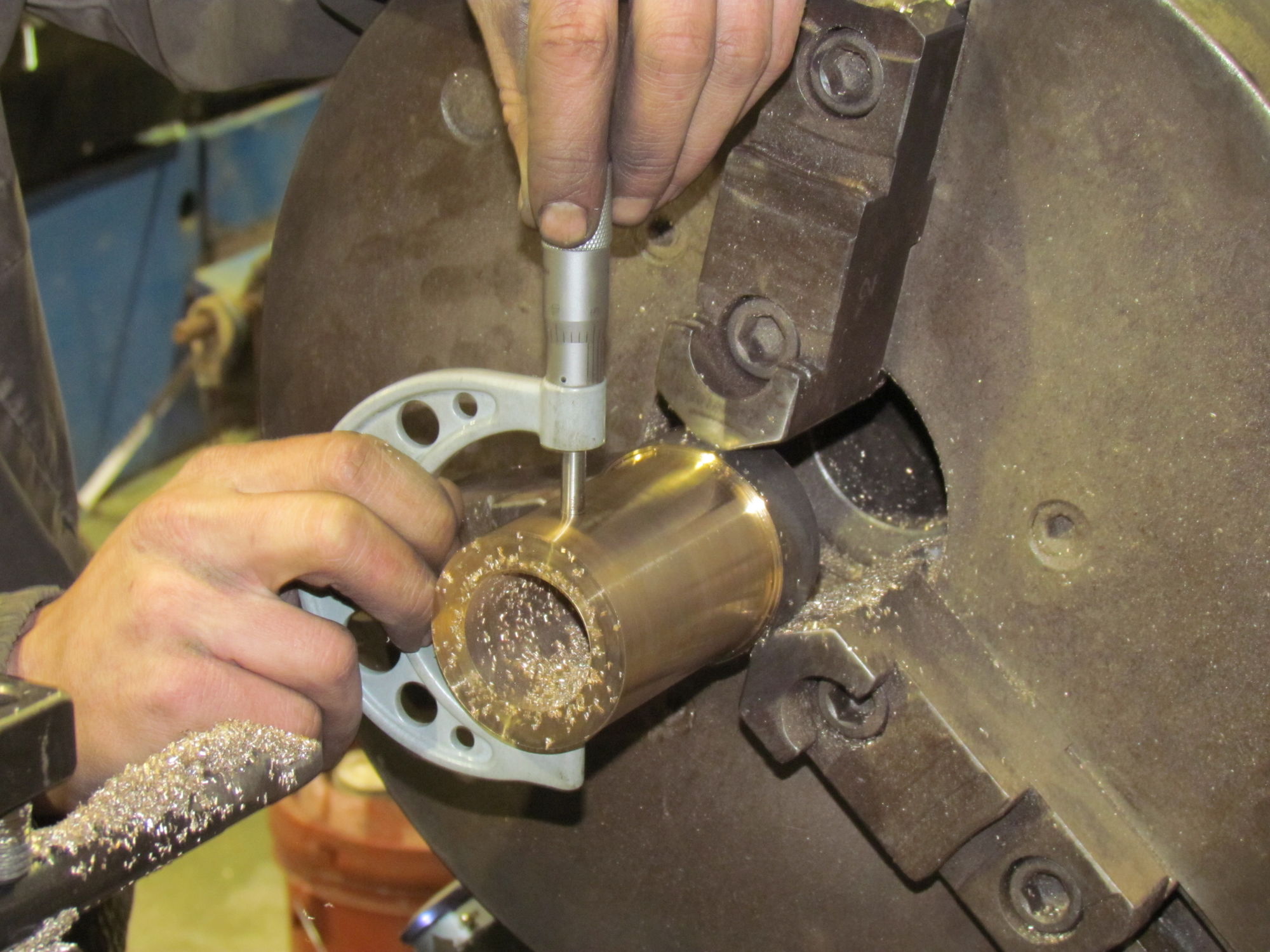 The Waco fabrication shop is equipped with the torching, sawing, shearing, punching, and grinding equipment to fabricate just about any carbon steel or stainless steel fabricated pump component. Component alignment and weld-up fixtures make the process productive and efficient. There are numerous MIG welding machines within the large fabrication shop to weld-up these fabrications. The experience level of the fabrication staff is second to none.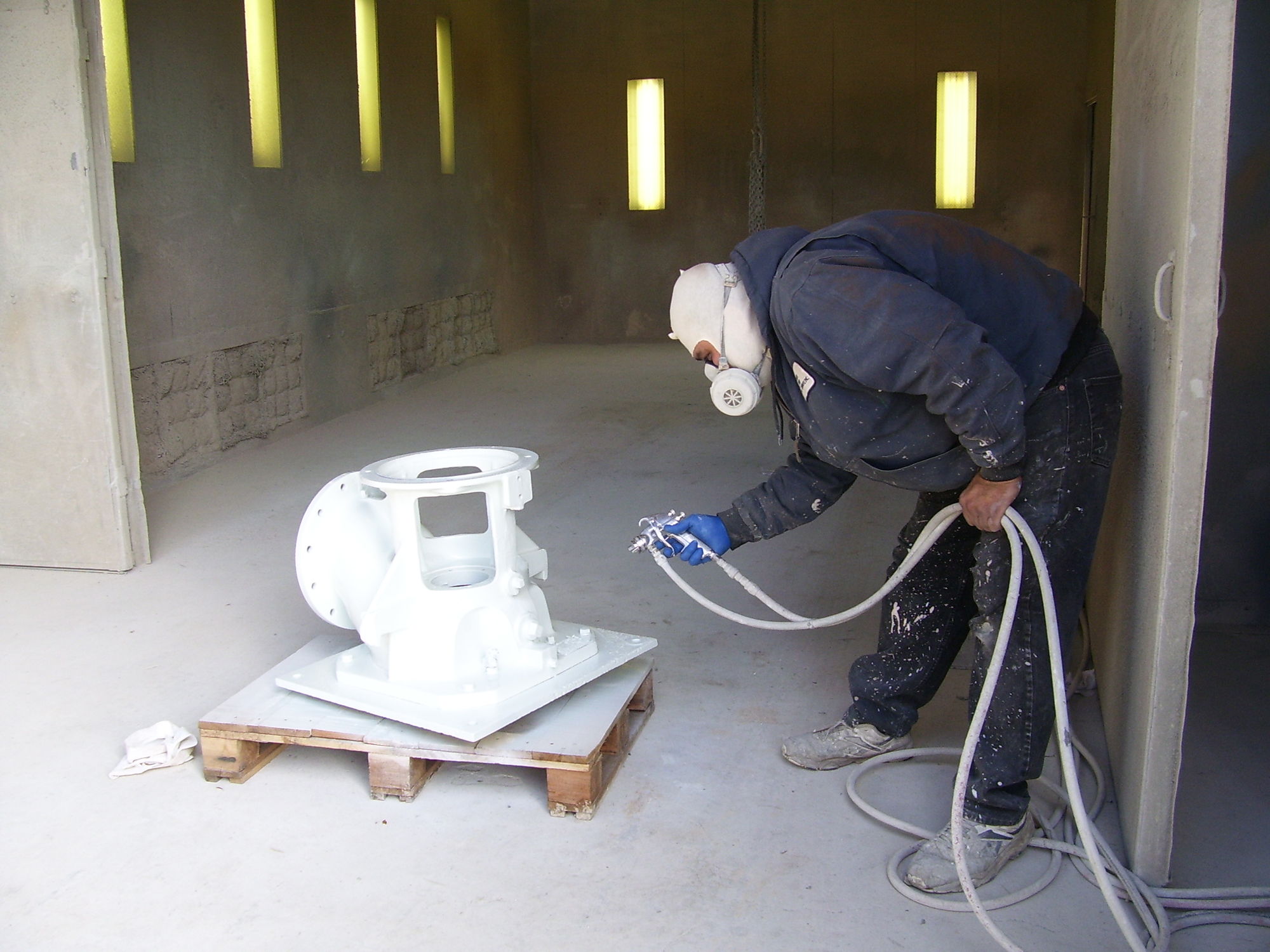 The Waco grit blast facility can handle small to very large objects that require removal of paint, corrosion, or scale for clean-up or in surface preparation for coating. This is a state-of-the-art facility.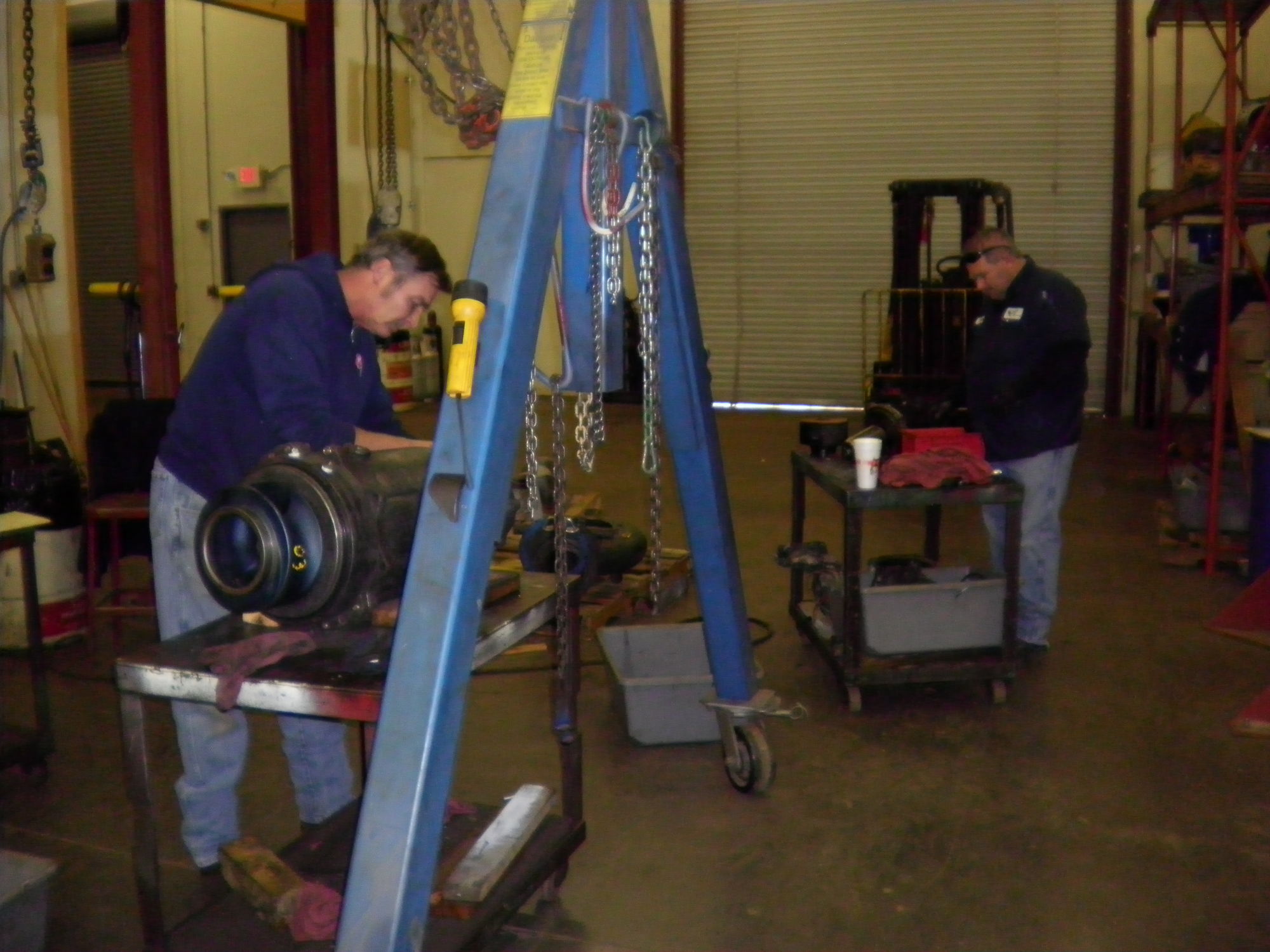 Smith Pump's Waco machine shop is fully equipped with lathes, mills, and dynamic balancing equipment to perform turning, boring, facing, and drilling operations on most size pump components. The personnel that staff the machine shop are experienced in all of these operations.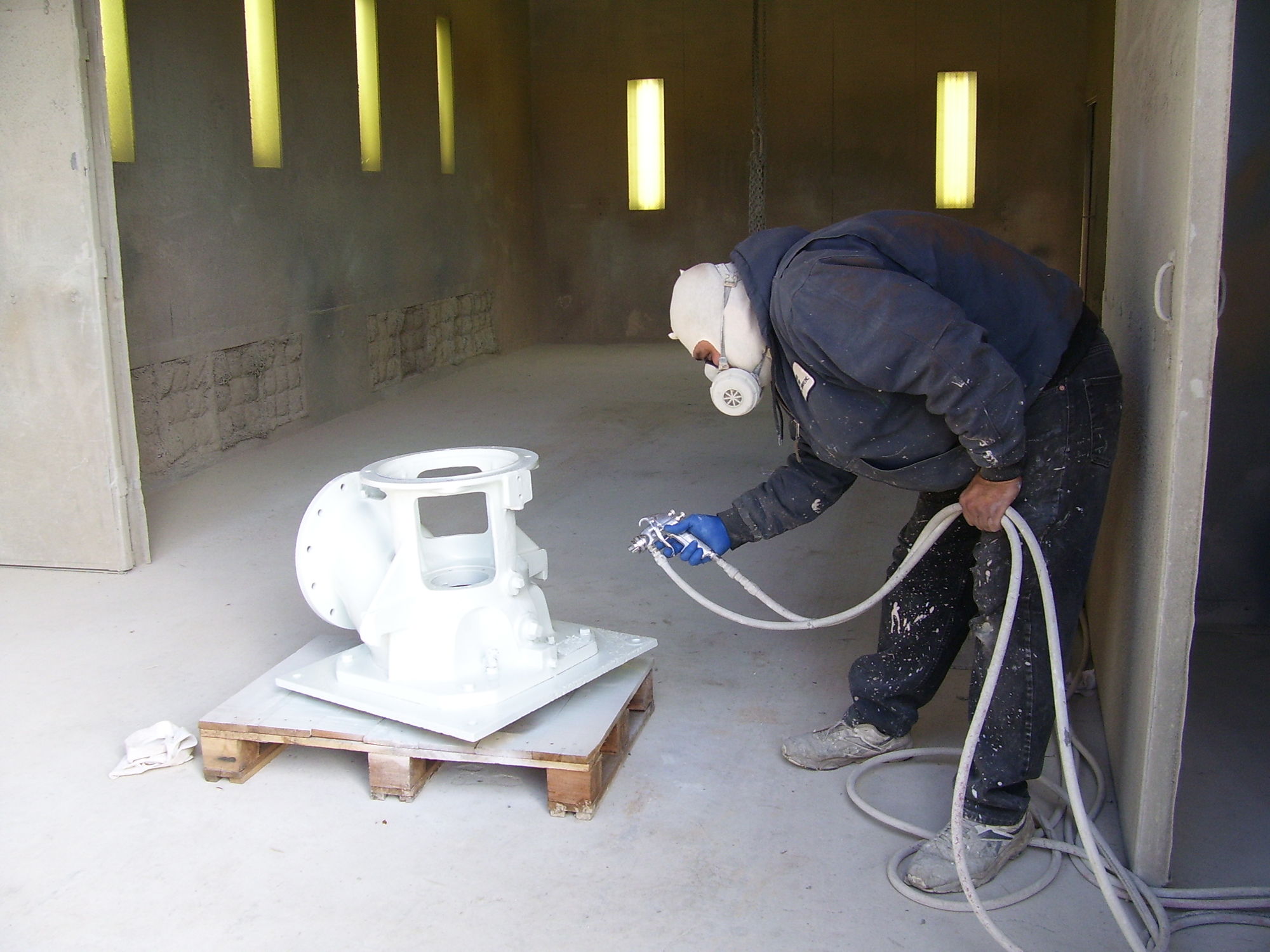 Epoxy and enamel coatings are applied in the Waco paint spray temperature controlled building throughout the year.